Profile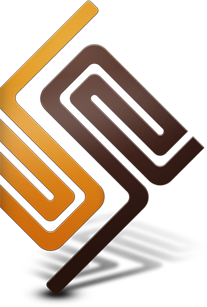 Sepia Solutions is an infotech firm that started its journey as a small startup company. Now, after gaining valuable experience in this course of time, we offer a complete range of services which includes, but is not limited to,
Online Branding,
Web and Mobile Applications Development,
Hosting and Email services,
Domain Registration,
Multimedia and content writing services
Our variety of services gives you the benefit of designing, implementing and maintaining your online identity. This identity not only works as a social marketing tool for you, but is also your online identity, a place where people can talk to you, know you, and convince themselves about you. This online identification helps answer the user's most basic questions,ensuring him about you.
Our process is designed to keep you in control of your project throughout the duration. We follow techniques that improve and increase communications as well as keep you regularly updated about the status of the project, so that at no stage in the duration of our relationship with you, would you remain ignorant of what's happening. Keeping the process flexible also helps us to achieve milestones faster and meet the deadlines more effectively.

Our team works in complete coordination with you and comes up with best solution that suits you as well as your business. This team is made up of hard-working personnel including programmers, designers, content writers, project managers, sales and marketing people, as well as top management who involve in the project at every stage to give you better and better products.
Every single task in our organization is proficiently organized, team oriented and well coordinated. Our team oriented workforce will never let you down; we follow the deadlines closely and work as not to surpass them. We aim to surpass your expectations, however, and our main goal is to win your trust and completely satisfy you, so much so that you shall come to us whenever you need an ebusiness solution.