Content Management System
Manage, Manage, Manage!!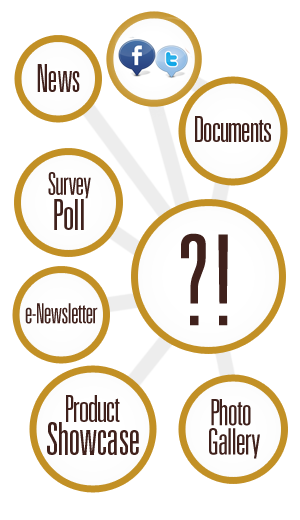 Online users can very easily make conclusions about what kind of company you are and what quality of service you shall be able to provide with a look at your website. After all, if you can't manage your website, how will you manage projects? If your website is messy and chaotic, how shall you assure your customers that you provide high quality services and products?
To manage and organize websites and archive contents, the market offers different kinds of content management systems. This variety can include product showcase management systems; systems with an option to order online; simple websites; knowledge management systems in websites, etc.
Working in different industries for different kinds of CMS's, we know exactly what you need when we hear out your requirements. Sepia Solutions deals in developing and designing pre-developed CMS's, like Drupal, Joomla, Wordpress, or others, as well as provides its valued customers with its own creation in the market of content management systems - Sepia CMS - which focuses on being user centered, intuitive, responsive, as well as easy to use.

SepiaCMS is an easy to use and intuitive application with a simple user interface that doesn't need you to have any but basic technical know-how. The application uses the user centered approach, enhancing user experience, and making the application intuitive and easy to use.
Our Content management system offers immense number of modules for website management with step by step website builder in a hosted environment. Our system helps a user in creating a customized website in easy steps and offers flexibility to update and manage the content. It also uses integrated collaboration environment which includes the following applications: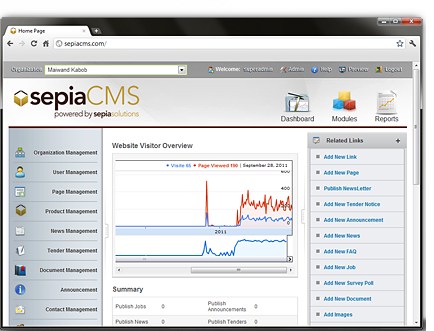 Web Content Management Solution empowers non-technical people to create, manage and publish content on websites with multi-lingual support (left to right and right to left script).
Collaborative Environment designed to improve the performance of organization by supporting the sharing and flow of information.
Documentation management systems manage a document and make it available public ally with version history management.