Team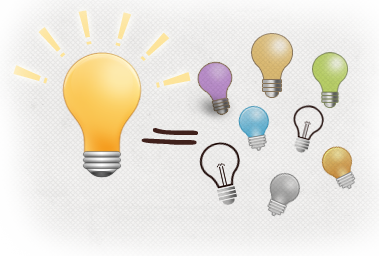 Our workforce consists of experienced people from a variety of disciplines. This team includes expert consultants, inspired designers, experienced developers, proficient QA engineers, professional content managers and qualified sales and marketing personnel. This team of savvy programmers and clever designers, along with personnel of the top management, works together towards achieving one goal: making your business a success and not just providing you with an online identity but also giving you an online marketing tool.
Our developers are well versed in latest technologies like the Microsoft .Net Framework including ASP.NET, C#, PHP, SQL Server, MySQL, Crystal Reports, Microsoft Reporting Services, etc. They are experienced people who know their duties as well as help each other. They know how to research for the best tools to give our clients the best results, perform complete analysis to give you the best matching product that you have asked for, and make sure the product is error free and in compliance with standards.
The best team is one which ensures that you get not only a quality product, but a complete solution that not just maintains, but also increases your business value. Our engineers and managers alike maintain a permanent relationship with you so that you can sit back and relax at any time, when you're not busy in managing your site, that is.
Our developers are well versed in programming languages as well as have insight about upcoming software. They have remained high class and creative students during their education period, as well as graduated from reputed institutes. They have specialization in their field, as well as experience in related fields. They are also capable of familiarizing themselves with latest applications quickly, transferring from old technology to new, and from one platform to another. They have proficiency in all .Net technologies, reporting software, various platforms & operating systems, database applications, and various software. They know all kinds of programming tips and tricks, and are capable of making sure the software they are developing works without any faults and fulfils all your requirements as well.
To pair with our developers, we have excellent designers, skilful and gifted. These are artists at heart and love all things art. They are innovative and always coming up with new ideas that turn out to be most stylish as well as unique. Their original ideas and creativity make their designs popular and trendy, increasing their demands and hence our value.
Both our team of developers and designers know very well that they complement each other. Therefore they are well equipped with the ability to coordinate with each other, and completely cooperate so that you get the best possible application. Our savvy designers know how and what design element to integrate with what development element and are constantly conspiring with their tools to come up with newer and more stylish ideas.
Our quality assurance engineers know how to dig deep and test applications for you in so much detail and depth that you shall be unable to find any flaws even if you look for them. They know all kinds of tools and have a few tips and tricks up their sleeves which help them sweep clean the applications of all errors - big and small alike.
Our content managers and writers give the portals a finishing touch by managing your content and organizing it in such a way that your users can find the exact information where they want it, as well as how you want it to be displayed to them. This content is arranged in an easy to use navigation menu, so that the user can find in three or less clicks.
After much ado, hard work and a lot of fuss, the solution that is delivered to you is the result that you had in mind when you first came to us. This shall bind your trust on us as well as make you our valued customer, you shall not think about changing your vendor again. When you come to us once, you come to stay with us forever: we are that good; we shall not let you down.