.NET Framework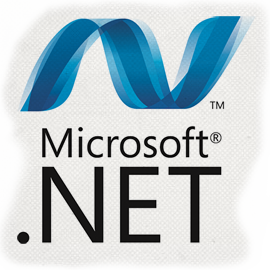 With the vast scope of programs and applications that can be created for different uses and benefits, a proper and versatile development framework is like a blessing. .Net Framework fulfills these attributes by being a flexible, accessible and advanced interface, capable of innumerable functions and benefits.
When Microsoft began its rule on the technology world, there was no-one in its competition. Now more than two decades later, it still holds the top trophy in the technical industry. .Net Framework, as the name implies, is a framework that makes programming resourceful. From simple programs to complicated 3D games, this framework helps in a variety of activities that fulfill majority of technical requirements.
The .Net framework is a versatile program providing many options with it as in languages, reporting interfaces and others. It is also capable and helpful in creating modules and integrating them with different systems like sharepoint, microsoft dynamics, social sites, etc.
Tools
We chose the resourceful C# language of the many choices that .Net offers, mostly because it is the most challenging of all the languages and also because it is most flexible. Our developers are professionals who are well versed in this difficult language, able to use it to create the most advanced applications. Apart from C#, we use the latest technologies not only compatible with the framework, but also as competitive as the application itself. These technologies include the ASP.Net and ASP.Net MVC; Microsoft Business Intelligence tools, especially the MS Reporting and Analysis tools; Crystal Reports; Silver Light.


Using these simple yet latest and innovative tools, we give you the most innovative and original products that you could want to make your business a success and achieve your goals. We create for you a diversity of different applications that help to enhance your business and increase your business value, including mobile applications, web applications, e-commerce, management systems, and more.